Learn Dutch > Dutch lessons and exercises > Dutch test #30854


Cat or dog?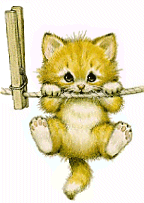 Kat of hond ?
In onze landen hebben heel wat mensen een huisdier, meestal een hond of een kat. Soms vergelijken we die twee en dan merken we een heleboel verschillen op. Maar wist je dat de hond het oudste huisdier van de mens is en de kat het jongste ? Als een kattin aan zichzelf wordt overgelaten, zal ze veel vlugger verwilderen dan de hond. Maar ze is dan ook in staat helemaal voor zichzelf en haar jongen te zorgen.
Een hond en een kat mag je eigenlijk niet met elkaar vergelijken omdat ze zo verschillend van afkomst zijn. De hond is een sociaal dier van wie de voorouders in groepen leefden. Elke groep had een leider waaraan moest worden gehoorzaamd. Daarom heeft de hond een baas nodig en gehoorzaamt hem.
De kat daarentegen is altijd een individualist geweest die nooit een leider heeft gehad. Daarom is hij ook bij ons thuis, zo onafhankelijk.
het huisdier (en)
de afkomst (en)
de voorouder (s)
de leider (s)
vergelijken (met)
op|merken - merkte op - opgemerkt
over|laten - liet over - overgelaten
verwilderen
zorgen voor
in groep leven
gehoorzamen (aan)
heleboel
eigenlijk
daarentegen

Twitter Share
Dutch exercise "Cat or dog?" created by mariebru with The test builder. [More lessons & exercises from mariebru]
Click here to see the current stats of this Dutch test



Please log in to save your progress.
---
End of the free exercise to learn Dutch: Cat or dog?
A free Dutch exercise to learn Dutch.
Other Dutch exercises on the same topic : Animals | All our lessons and exercises