Learn Dutch > Dutch lessons and exercises > Dutch test #40759


Agatha Christie - Hercule Poirot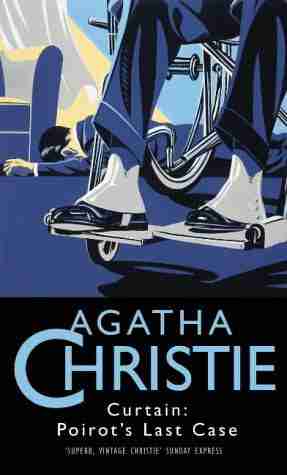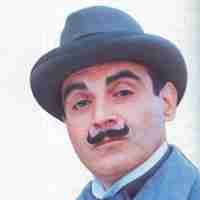 Wie heeft zich nooit met een plotselinge schok gerealiseerd dat hij een stukje van zijn verleden opnieuw beleefde of een zelfde ongewone emotie voelde ?
'Ik heb dit al eens eerder meegemaakt....'.
Waarom grijpen deze simpele woorden ons altijd zo diep aan?
Hoe lang was het geleden dat ik precies dezelfde treinreis,van Londen naar Essex, had ondernomen ? Met het bespottelijk gevoel dat het beste deel van mijn leven al achter me lag? Gewond in die oorlog die voor mij altijd 'de oorlog' zou blijven - de oorlog die nu uit de herinnering was weggeveegd door een tweede en wanhopiger oorlog...
De jonge Arthur Hastings was er in 1916 van overtuigd dat hij al oud en wijs was. Ik kon toen niet begrijpen dat ,in werkelijkheid, mijn leven pas begon .
Ik ging die keer, al wist ik het zelf niet, op weg naar een ontmoeting met de man die mijn leven,door zijn invloed,zou kneden en vormen Eigenlijk ging ik een tijdje logeren bij een oude vriend, John Cavendish, wiens pas hertrouwde moeder een landhuis bezat, dat Styles heette. Dat zou een prettige hernieuwing worden van een oude vriendschap , want ik kon niet voorzien dat ik binnenkort betrokken zou raken bij alle duistere verwikkelingen van een geheimzinnige moord.
En op Styles kwam ik opnieuw in contact met Hercule Poirot - de eigenaardige kleine man die ik voor het eerst in BelgiŽ had ontmoet.
Ik herinnerde me nog heel goed mijn verbazing toen ik die indrukwekkende, besnorde figuur door de dorpsstraat zag komen aanhobbelen.
Hercule Poirot ! Vanaf die dag was hij mijn beste vriend gebleven en dat had een duidelijk stempel op mijn leven gedrukt. Toen ik, samen met hem, jacht maakte op weer een andere moordenaar, ontmoette ik mijn vrouw - het trouwste en liefste wezen dat een man zich maar kon wensen.
Ze lag nu begraven in Argentijnse aarde, gestorven zoals ze dat zelf gewenst zou hebben : zonder een langdurig voortslepend lijden en zonder de gebreken van de ouderdom. Helaas,ze had een heel eenzame en ongelukkige man achtergelaten.

Twitter Share
Dutch exercise "Agatha Christie - Hercule Poirot" created by mariebru with The test builder. [More lessons & exercises from mariebru]
Click here to see the current stats of this Dutch test



Please log in to save your progress.
---
End of the free exercise to learn Dutch: Agatha Christie - Hercule Poirot
A free Dutch exercise to learn Dutch.
Other Dutch exercises on the same topics : Geography, history, politics, literature... | Literature | All our lessons and exercises