Learn Dutch > Dutch lessons and exercises > Dutch test #63902


Nederland (19)
NEDERLAND (19)
Lors de différents examens aux Pays-Bas, des questions portent sur l'histoire du pays.
Nous allons donc remonter le temps...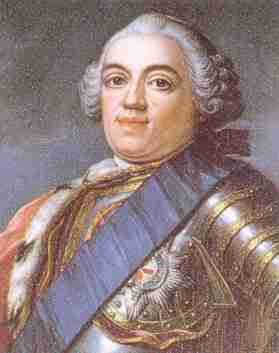 Stadhouder Willem IV (1747)
Na het Tweede Stadhouderloze Tijdperk komt in 1747 Willem IV ,als stadhouder,aan het bewind. Hij wordt vier jaar later opgevolgd door zijn zoon Willem V. Als politieke leiders hebben deze stadhouders weinig voor de Republiek betekent.
De 'Het Tweede Stadhouderloze Tijdperk' duurde van 1702 tot 1747, het jaar waarin Willem IV stadhouder werd van de Republiek. OP het internationale vlak verloor de Republiek veel van zijn politieke macht,door onderlinge verdeeldheid en het omslachtige regeringssysteem. Na de Vrede van Utrecht nam het regentendom, vertegenwoordigd in de Staten-Generaal, de stelling in dat de Republiek geen prominente rol meer hoefde te spelen in de internationale politiek. Dit besluit werd enerzijds ingegeven door de realiteit, anderzijds door de koopmansgeest: de kosten wogen niet op tegen de baten. Deze algehele malaise werd ook veroorzaakt door de rijke burgers die hun geld belegden in de omringende landen waar de economische situatie beter was. Investeringen in eigen land kwamen niet van de grond. In deze tijd sloegen ook twee andere rampen toe: de paalworm en de runderpest. De paalworm, afkomstig uit het Caraïbisch gebied, tastte niet alleen schepen aan, maar ook de rivier- en zeedijken, die verstevigd waren met houten palen. Vaak konden overstromingen maar net worden voorkomen. De runderpest was niet alleen voor de boeren een ramp, maar ook voor de exportproducten kaas en boter.
In 1729 werd Willem IV meerderjarig en aanvaardde hij het stadhouderschap in vier provincies. In 1740 brak opnieuw een successieoorlog uit, deze keer tussen Oostenrijk en Frankrijk. De Republiek koos hierbij de kant van Oostenrijk, waarop Franse troepen de zuidelijke Nederlanden binnenvielen. Er kwam een volksbeweging op gang om Willem IV als stadhouder aan te stellen. Uiteindelijk werd Willem IV in mei 1747 uitgeroepen tot stadhouder van alle provincies en werd het stadhouderschap tevens erfelijk verklaard. Hij verkreeg grotere macht dan zijn voorgangers. In de vier jaar dat hij regeerde heeft hij weinig gebruik gemaakt van zijn macht om wantoestanden, zoals hoge belastingen en de verkoop van politieke ambten, te bestrijden. Na een slepende ziekte stierf Willem IV in 1751. Zijn driejarig zoontje volgde hem op. Zijn moeder, prinses Anna, werd regentes, bijgestaan door de Oostenrijkse hertog van Brunswijk-Wolffenbüttel, Willem Bentinck en de Hollandse raadpensionaris Pieter Steyn. Na de dood van prinses Anna in 1759 werd de hertog van Brunswijk als voogd aangesteld, tot Willem V in 1766 meerderjarig werd.
Choose the correct date.


Twitter Share
Dutch exercise "Nederland (19)" created by mariebru with The test builder. [More lessons & exercises from mariebru]
Click here to see the current stats of this Dutch test



Please log in to save your progress.
---
End of the free exercise to learn Dutch: Nederland (19)
A free Dutch exercise to learn Dutch.
Other Dutch exercises on the same topics : Geography, history, politics, literature... | Countries and nationalities | All our lessons and exercises