Learn Dutch > Dutch lessons and exercises > Dutch test #82739


Belgium (2)
BELGIUM
De Vroege Middeleeuwen - Le haut Moyen ¬ge
(400 - 900)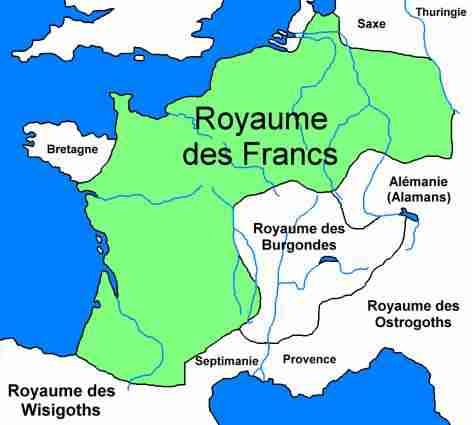 +/- 600 n.C
Begin Vde eeuw werd BelgiŽ veroverd door de Franken en zij maakten van Doornik hun hoofdplaats. Aan het hoofd stond de koninklijke dynastie van de Merovingers. Haar voornaamste telg, koning Clovis, liet zich rond het jaar 500 dopen en verhuisde naar Parijs. Vanaf 630 werd BelgiŽ met behulp van Keltische monniken effectief gekerstend.
In 751 kwam de dynastie der Karolingers aan de macht, met Karel de Grote als belangrijkste vertegenwoordiger. De Maasvallei werd de ruggegraat van het Karolingische rijk. Karel de Grote werd opgevolgd door zijn enige zoon: Lodewijk de Vrome. Na diens overlijden werd het Rijk opgedeeld, met de Schelde als grens. Zodoende werd het westen van BelgiŽ bij Frankrijk gevoegd en het oosten bij het Heilig Roomse (Duitse) Rijk. Door de invallen van de Noormannen in de tweede helft van de IXde eeuw ging het vorstelijk gezag achteruit en kwam de macht in handen van de lokale elite.
De vroeg-middeleeuwse economie steunde op de landbouw. De grote domeinen van de heren probeerden zoveel mogelijk zichzelf van het nodige te voorzien.
In de rechtspraak domineerde het gewoonterecht, dat in de Salische Codex werd opgetekend.
In het huidige BelgiŽ werden er in de Vroege Middeleeuwen Germaanse en Romaanse dialecten gesproken. Na verloop van tijd kreeg in een bepaald gebied ťťn dialect de overhand, waardoor er zich geleidelijk aan een taalgrens vormde.
From : Belgium.be

Twitter Share
Dutch exercise "Belgium (2)" created by mariebru with The test builder. [More lessons & exercises from mariebru]
Click here to see the current stats of this Dutch test



Please log in to save your progress.
---
End of the free exercise to learn Dutch: Belgium (2)
A free Dutch exercise to learn Dutch.
Other Dutch exercises on the same topics : Geography, history, politics, literature... | Countries and nationalities | All our lessons and exercises